WOW!, what is this stuff? Why is it falling on my head? Hey I am getting wet. Oh I like this. Lets see if I can catch it. These are the thoughts I am sure that ran through my puppies head as she encountered rain for the first time.
The Puppy encountered the rain for the first time. She had so much fun playing in the rain I had a hard time getting her back inside so I could go to work.
She ran all over the yard trying to catch the rain.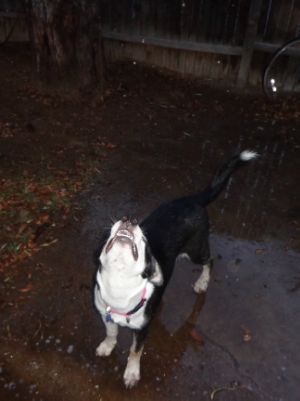 Caught in mid shake