** Picture Heavy**
Told you I have been busy stitching, I am even stitching at work right now
I even got some finished pieces filled. I finally found some 12x12 pillow forms. I went with my Mom to SAS a second hand fabric store, it has left over fabrics, items that were bought in bulk, slightly imperfect pieces ect…
My friend Sue made the pillow cases for me. I stitched the rabbits ages ago. I have them on my bed now. Sue did a fantastic job on them.
Rosie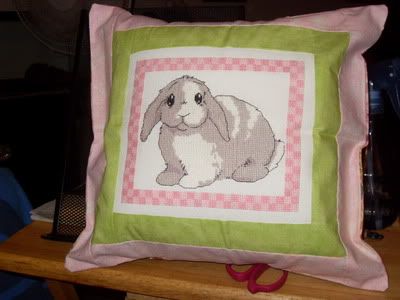 Lop Eared Rabbits
These two are little acorns that I thought were just too cute to not stitch up.
Hoooo-corn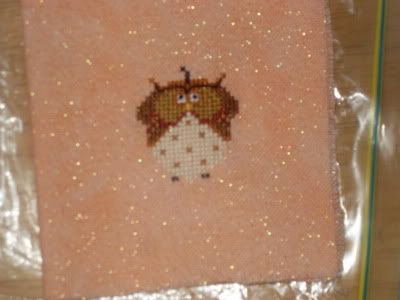 Warty corn
I just loved working this little black work owl. He stitched up so fast, and was so easy to do. Now to figure out what to do with him.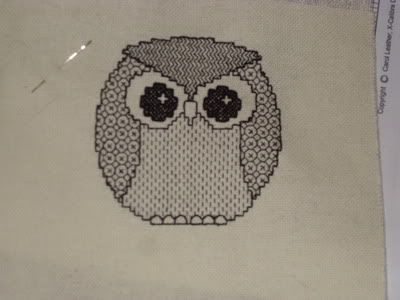 This is Letters from Nora by Nora Colbert the letter S. Samantha is the name of the fairy but since my name also starts with an S. I stitched her up for me. The fabric is a Raspberry 28 ct fabric that is so silky soft. I got in Utah last October when I was visiting my friend. She took me to her LNS and I picked it out. We went to Sheppard's Bush in Ogden Utah.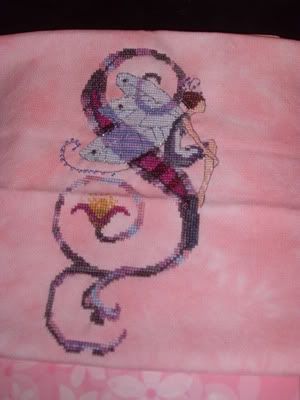 My Friend gave me this little kit, she had two of them. This little dog sort of looks like my peaches.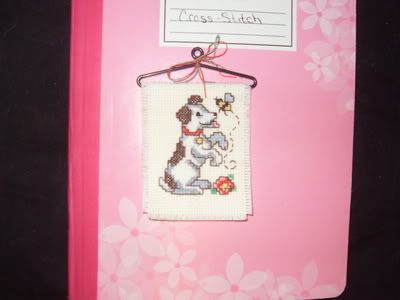 Easter Kitty. I have had some of these pieces store for so long that I forgot the information about them. If you know tell me and I will update my post with the details.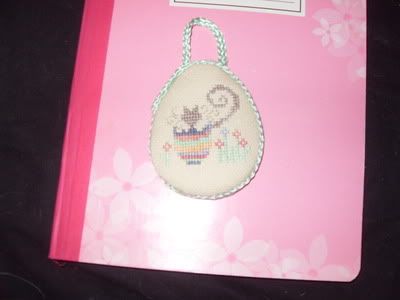 I stitched and posted this a while back but I finally made it into an ornament. This is
Ball Python from Omniboook of Exotic pets I titled it Dratini which is name of my normal phase 6 year old ball python.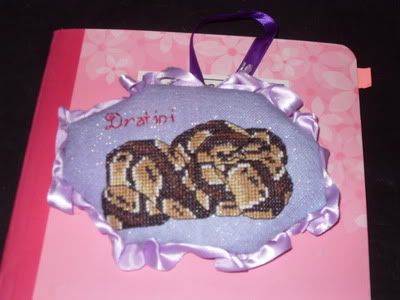 Without fear that my son might see this before Christmas I can post this.
This is a combination of a couple patterns, a Mortal Combat like dragon and the numbers from Catittude clock pattern.
This is Desert Santa. There are 3. I have already done Canyon Santa, they only one left is Mesa Santa. These are Mill Hill bead kits.
This is another piece of silky soft fabric I got while in Utah. The chart too. I picked them up at Sheppard's Bush. The threads are a modge podge of hand died. I didn't have the exact colors so I used what I thought was close. I only know I used sweet potato for the pumpkin.
Wee Ones Blessings