These are some San Man charts I had of snowmen. Please tell me their names if you know them I don't have the charts in front of me as I am writing this. I will update my blog with their titles later.
This is Candy Cane snowman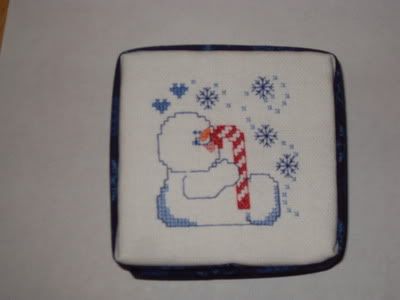 Candy Cane Seed Snowman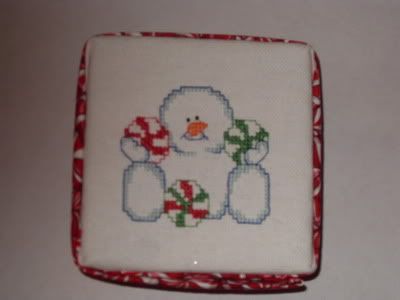 I found the cutest candy cane seed fabric at 35th Ave Sew and Vac.