** Picture Heavy**
I am trying to break these down into smaller segments, since there are so many pictuters since I haven't been getting online at home.
Pokémon has been the hot thing in our house this year so it is little wonder that I would have Pokémon stitched up pieces to show off.
Pikachu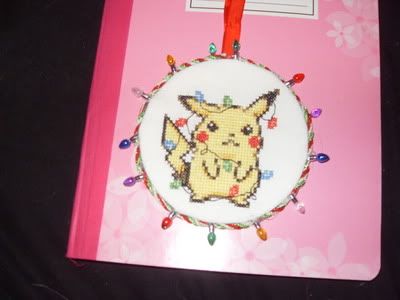 Back of Pikachu. I happened to have some Pokémon fabric and I used it to back the Pokémon pieces
Bulbasaur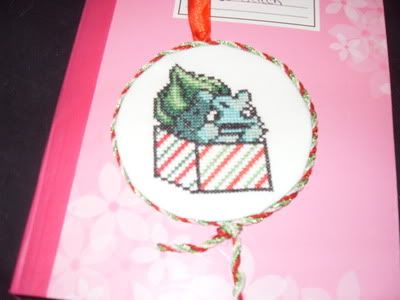 Charmander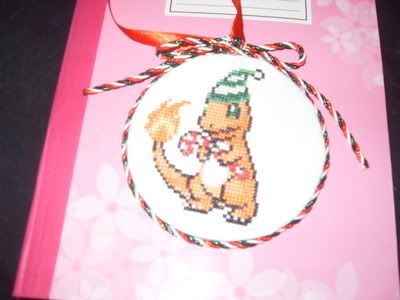 Squirtle
Flareon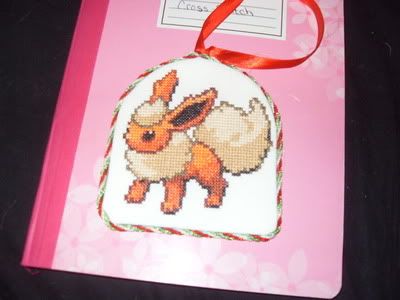 Darkrai I stitched this one for my son for Christmas
Beaded Darkrai by my Mom for my son for his birthday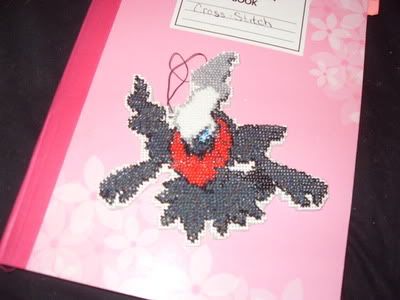 I m now working on Dratini and Pikachu, I am also going to make a shiny Dratini. I will post them once I have them completed. I will probably have more Pokémon showing up in my albums.