Sydney is now 13 weeks old. Last weekend she got sick to her tummy, lost a little weight, but as you can see she is feeling better and she packed the weight back on.
This is after she came in from playing in the mud.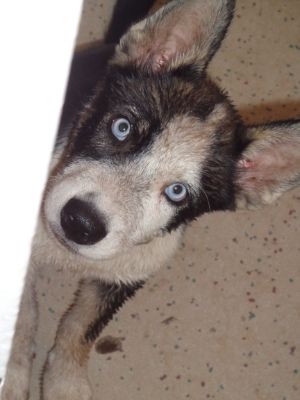 She cleans up nicely. No bath required.