I named my new baby three toe. We ended up going with Tokka. Tokka was the snapping turtle from the late 80's or perhaps he early 90's Teenage Mutant Ninja Turtles II: Secret of the Ooze. Several names where suggested, Gamera, which I think I will save for a large species tort, anything big enough to take on Godzilla needs to be big. Other names where Squirt from Finding Nemo, Torkoal – a fire tortoise Pokémon, Dry Bones and Koopa from Super Mario Brothers. Morla from Never Ending Story, Aford a turtle from a comic strip and Cecil the turtle from Looney Toons.
This is Tokka from TMNT II for those of you that missed this movie. It is fun movie, but not a top 10 by any means, and is easily forgotten unless you have a boy who goes through the TMNT phase for a short period of time. The little boy I use to baby sit use to watch this one nonstop on weekend I baby sat too. He was 3 then so it has to been about 18years or so.
Tokka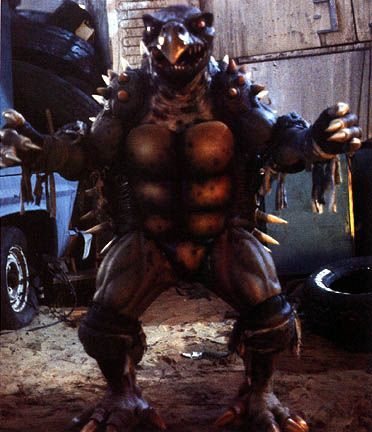 A little crafting on Saturday. I built Tokka' s cage yesterday. IT is the same size as a 20 gallon long aquarium, but made of hard wood instead of the glass. I used Poplar boards to make the box for Tokka. I have placed a 20 gallon screen lid on top of the box only to keep the curious cats out of the box, they would think the dirt is a great place for leaving treasures and Tokka may be too entertaining to resist. I put handles on the box so I can have an easy time of picking up and moving the box if needed.
Tokka's new box.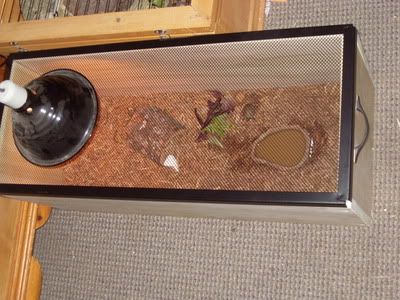 I also made this No-sew Quilted ornament yesterday evening. I went through my fabric drawer to see what I had that would make a good ornament. This is the same fabric that was used to make my quilted turtle wall hanging. For a first attempt I like the way it turned out. I still need to add the ribbon hanger.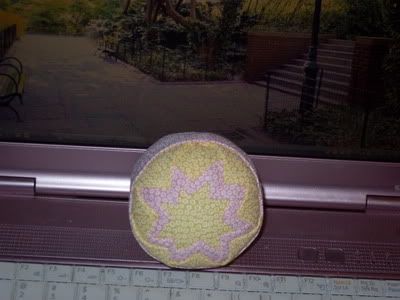 This weeks work on my Owl and the Pussycat piece.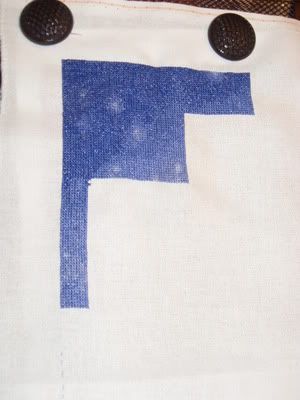 This is last week's work on The Great Escape. This is turning out to be a lot of fun. I love the feather stitches down the owl's breast and the sombrero stitches and the first stitch I did, the ones forming the top part of WOLs body. This is going to be a lot of fun.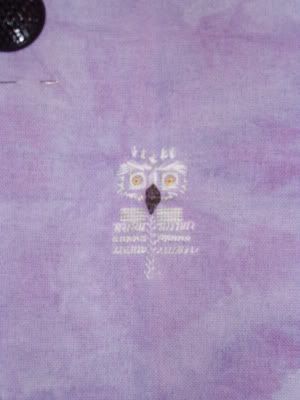 Time to go and help the boy with his science experiment.