Been a little slow about posting these. But I have been writing them up daily. Here is Monday Oct 10th 2011.
Yesterday we took a scenic drive of the mountains. We got to see snow, Devils slide, a really pretty waterfall and fall colors. I hardly believed fall is a real thing until I saw the colors in Utah. Reds, and oranges and yellows, just beautiful. I collected some fall leaves and the boy played in the snow.
Devil's Slide
The River
Playing in the snow
The Waterfall
We also went to the local LNS – Shepherd's Bush. http://www.shepherdsbush.net/
220 24th St. Ogden, UT 84401 USA
Phone: 801-399-4546;
I bought myself the thread I am going to use on The Great Escape. I am using Week's Dye Works., http://www.weeksdyeworks.com/index.php an over dyed six stranded cotton thread. The fabric is Belfast Crystal Dawn 28 count. WDW colors are White Lightning for most of my owl, Charcoal, Grasshopper, Sophia's Pink, Sky, Banana Popsicle, Schneckley.
I am also picked up a piece of cold fabric and a piece of pink fabric and a cute little autumn pattern, I am think I am going to stitch my pumpkin up on the gold fabric, I think it will look good on there.
I got some more stitching done on my snowflakes; I have day 3 done now, which was a 2 snow flake pattern set from San Man Originals. http://www.sanmanoriginals.com/. I also got a little bit done on my TOS, I started the next section.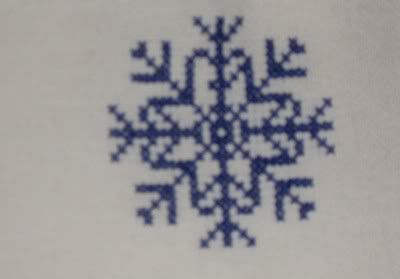 Here are a few more pictures of Slytherin. I love the broken pattern on his back. Check out his red eye brows, and the broken bands on his saddle patches.
We also enjoyed dinner at the Burger Bar, a restaurant featured on Dinner, Dive Ins and Dives, http://www.foodnetwork.com/diners-drive-ins-and-dives/index.html. Here is the link from You tube of the episode. http://www.youtube.com/watch?v=fIp0rWRnzME&noredirect=1
I had the Big Ben with Cheese and Sweet Potato Fries with Fry sauce, and a peanut butter milkshake. Yummy! If you end up in the area I suggest checking it out.
Burger Bar 5291 S 1900 W, Roy, UT 84067
Today we plan to head over to Antelope Island.
* If you post a comment and my boy's name, please do not post his name. Thanks