Today Oct 12, 2011 we went out to Utah's Hogle Zoo. For those of you that don't know, I like to visit zoo's, aquariums and wild animal parks when I take a trip. No trip is complete without checking out the local animal attraction, this time I made a stop to three basically. The Aquarium on Monday, Antelope Island which is more or less a wild animal park and today the zoo.
2600 East Sunnyside Avenue
Salt Lake City, Utah 84108
http://www.hoglezoo.org/
The zoo is so much fun, so pretty, but a lot of hills. There are lots of beautiful animals, Amur Tigers, a Siberian Lynx, Elephants and a little 1 year old baby. Turtles, snakes, lizards, rabbits, goats, monkeys and more…..
Here are some of the highlights.
Screech Owl
Amur Tiger
Baby Meerkats born September 2nd 2011
Pancake Tortoise
Cotton-top tamarin
Siamese Crocodile
Sand Cat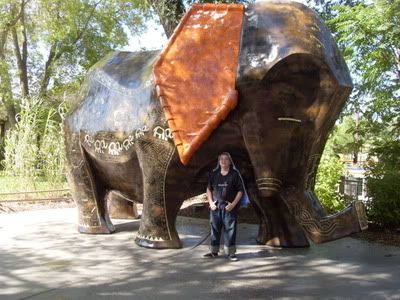 Golden Tamarin
Tomorrow we head home
* If you post a comment and my boy's name, please do not post his name. Thanks