This weekend was a get everything cleaned up kind of weekend and I even had some time for a little a crafting. I finished a bead pin and a bunch of ornaments for the animals and one for me. The Boy crafted with me. We even made some fun paintings.
I made paw print ornaments for my 2 kittens and 1 new dog. I not sure if I should add little buttons or stickers to go on the ornaments or not.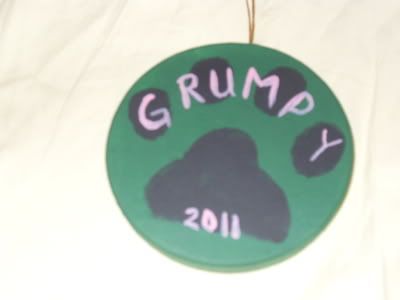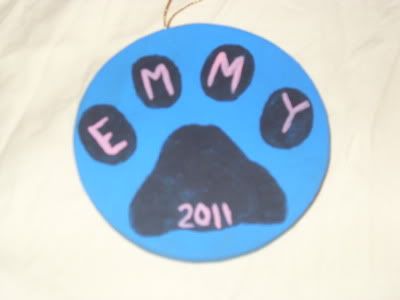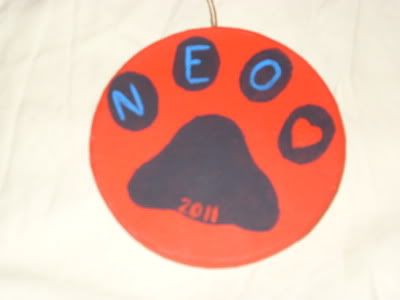 I also made ornaments for the snakes. All four of them Hiss, Candy, Outlaw and Slytherin.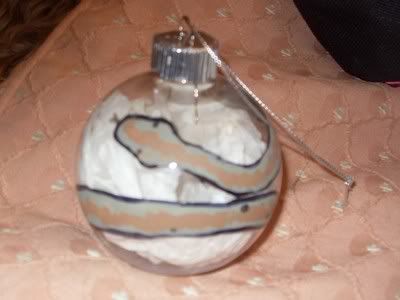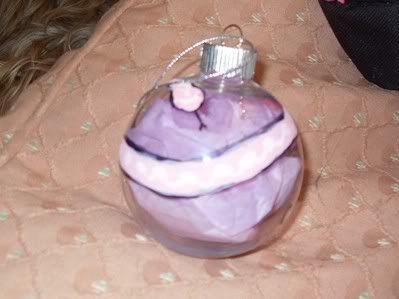 I made this one just for me, a fudge pop reindeer, I am so glad my friend spotted it. It was fun to do, and I think it is really cute.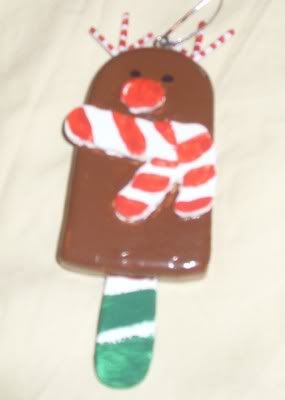 I got the doors made and on the cage for Toothless, but it is not secure, and they don't hang right, so I am not sure what to do next. I think I need some help.
The boy painted his nativity pieces. He seemed to have a good time while working on them. I think he got just as much paint on himself.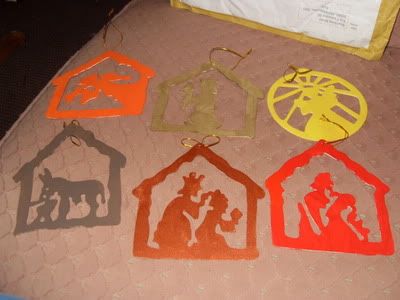 And we did these together, there are actually a whole bunch of them.
The boys
Mine
This one is for the boy's venture at school
And I got this bead pin done. I think this will be my first and only beading project ever. Didn't care for beading at all.
Well today is the last day of my vacation, tomorrow is back to work. I finally got the laundry done from the trip and I think I am unpacked. I just can't find everything that I brought back, so I am a bit lost as to what I did with it.